Bacup Credit Union Savings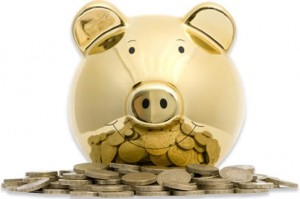 Savings as shares in a Credit Union are a better way to save. You are not just another customer with the Credit Union but an active member of a highly successful financial cooperative. And once you become a member by paying a £2 membership fee and making a £2 deposit, you have a share in the ownership of the Credit Union.
Benefits of a Credit Union membership
By saving on a regular basis, you build up a pot of money. You can save from as little as £1 per week to whatever maximum you choose. The maximum savings that any member can hold in the Credit Union is £15,000.
Remember the secret is to save regularly – members are often surprised by how much and quickly it mounts up!
What types of Shares accounts can I have?
We currently offer four types of share accounts –
Adult Share Account

This is for general savings from any member aged 16 and over. Each 'share' is worth £1.00 and the must maintain a minimum of £2 in your account to stay within the membership rules.

Adult Short Term Savings Account

This is usually for holidays that can be withdrawn as and when needed.

Adult Christmas Account

This is specifically for Christmas savings and can only be withdrawn from 1st November each year.

Junior Savings Account

This is for children from birth to their 16th birthday (at 16th birthday junior members automatically transfer to the adult section).
Full policy details of these accounts are available on application to join.
Corporate Member Accounts are also available to small groups, clubs and to small businesses. Verification of your business is required. Contact Bacup CU for more information.
Do I get a return on my shares?
Usually yes, the return on your shares is called a Dividend and it is derived from any surplus profit that the credit union has left at its financial year end. The credit union cannot guarantee that there will be a surplus profit at the year end, as it is totally dependent on the income and expenditure for that year. The percentage rate of any dividend to be given back to the members, is authorised by the members at the Annual General Meeting.
Junior Savings

If a young person is under the age of seven, a member of their family, acting as a sponsor, may open a savings account on the young person's behalf.
When the young person is seven years old or over, the sponsor may continue to deposit savings into the junior savers account. It should however be noted that the young person has rights within the law to withdraw monies from the account. The Credit Union's policy reflects the legislation but also provides for withdrawals to be carried out jointly where a sponsor is involved. The junior savings account may attract an annual dividend in a similar way to the adult section, and this will be determined annually at the Annual General Meeting of members.
Is there a minimum or maximum amount that I can save?
There is no minimum amount that needs to be saved, you can save whatever you can afford, maybe just £1 per week. The emphasis is not on the amount you save but on trying to save regularly.
However, you are required to maintain at least £2 in your savings account to stay within the membership criteria. The maximum amount you can have in savings is £15,000 (or £10,000 for Young Savers).
How do I take my shares out?
Phone or call into the Bacup Office at any time during opening hours and complete the relevant forms or answer security questions, you will then be issued with a cheque or bank transfer that can be deposited into your bank account or you can have the funds loaded onto a 'Engage' debit-card (charges apply)
How safe is my money?

Yes, credit unions are authorised and regulated by the Financial Services Authority, just like the banks and building societies. We are part of the Financial Services Compensation Scheme and the Financial Ombudsman Scheme. If for any reason the credit union had to close down, then your shares would be protected under the Financial Sevices Compensation Scheme up to a maximum of £85,000.
The credit union also has Fidelity Bond Insurance in place, which covers us against fraud and theft.